The Packrafter - 3 days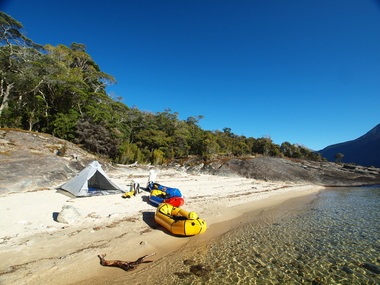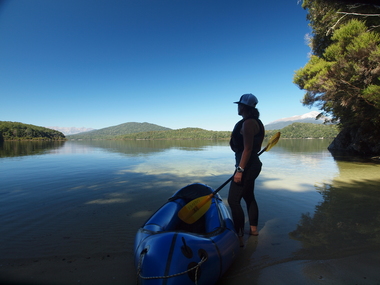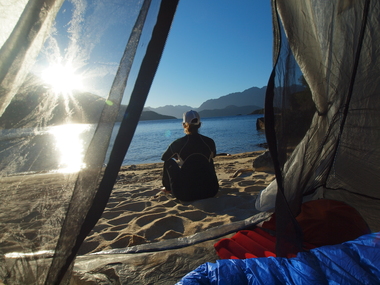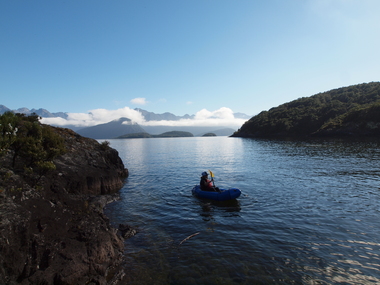 Duration: 3 Days (approx.)
Location: Queenstown, Otago
Product code: 3days
The Packrafter Experience


Packrafting is an unique way to experience the very essence of New Zealand's wilderness and combine hiking and paddling.
Welcome to the 'real' world of packrafting! This standard 3 night trip will give you a first hand glimpse into what these boats make possible. It is a one way journey from Te Anau to Manapouri and offers a great mix of both river and lake paddling. We'll cruise down the Waiau river into lake Manapouri, paddling our way across the lake and its stunning islands for an ascent of the iconic Monument, staying each night either classic kiwi huts or making camp on pristine sandy beaches. This trip is suitable for first time packrafters!

Note: Our biggest concern as packrafting guides is client safety. As part of this, we reserve the right to alter the itinerary if weather conditions and/or group ability warrants.

Trip sample Itinerary :
Day 1:
After coffee in town we'll head to the start of the Waiau River, a few short minutes from Te Anau. We'll spend the morning learning about the boats and doing some training in the calmer upper sections of the Waiau to make sure everyone is comfortable in the packrafts. We'll have lunch on the river and run several easy but fun rapids as we make our way to the secluded shallow bay where we'll either camp or stay in the quaint hut of the same name. Beach combing, bonfires, and swimming are all evening possibilities!
Day 2:
Across the lake! We'll mix walking and paddling today as we make our way from one side of the lake to the other, exploring islands and isthmuses and white sand beaches as we go. You'll get a good chance to see what the boats are all about today as we'll be utilizing them fully, with several transitions between water and land. Our goal by the afternoon is the Monument, an iconic pinnacle thrusting up out of the lake. For those keen enough (and without a fear of heights) we'll take a trip to the top to marvel in the view, before finishing the day with a short paddle to Hope Arm and another hut or beach campsite.
Day 3:
Day three involves a gorgeous forest walk along classic kiwi trails back towards Manapouri where we'll pull out the packrafts one more time for a final crossing of the the river.
Want MORE? We have a second three day itinerary available for repeat customers or more advanced paddlers that takes in the first half our or six day expedition--a journey through the heart of the Darran Mountains via the Hollyford River in Northern Fiordland to the remote and iconic Martin's Bay, and includes a fixed-wing flight from back to Milford sound, an amazing way to end an amazing trip. Contact us with inquiries.