Skill & Safety Course ( Southland )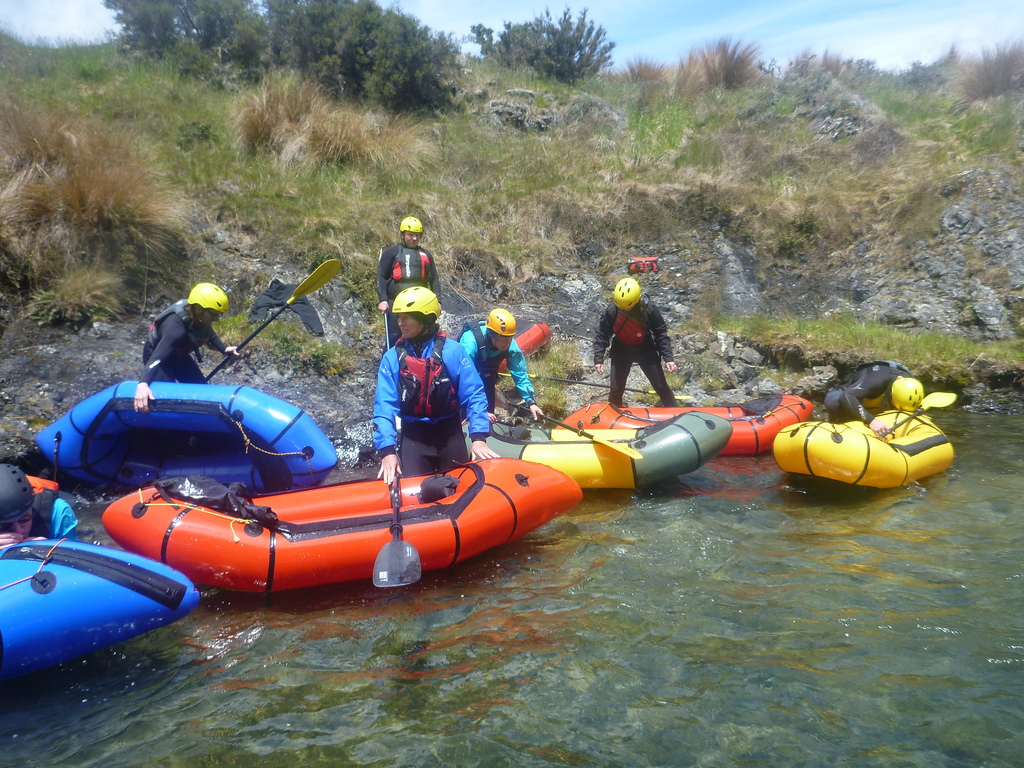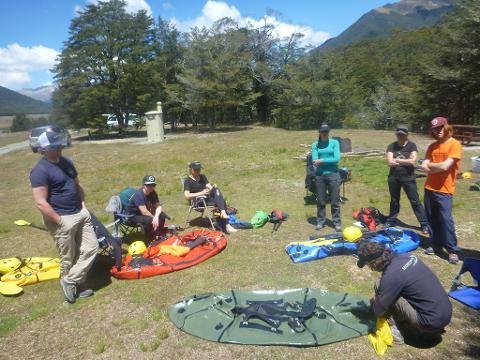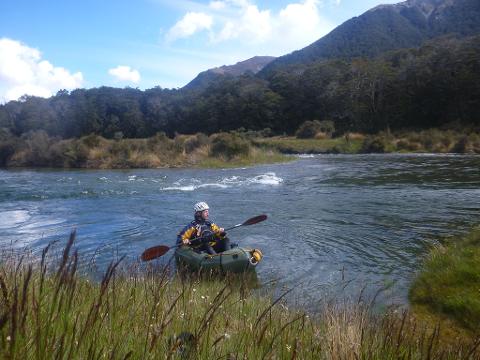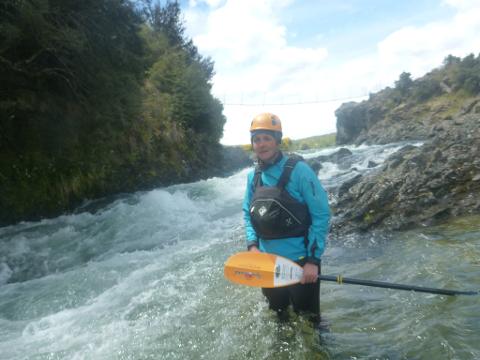 Duration: 2 Days (approx.)
Location: Mavora Lakes, Southland
Product code: SafetySouthland
Packrafting Crash Course ( Beginner & Intermediate )

We combined our two courses the basic & our intermediate course and will run every course with 2 instructors to split the group in case we have a big gap in skills & knowledge.
We are working on a layout to add an extra day for those who want more advanced stuff or practise.
Feel free to drop us and email or give us a call if you have questions about what will be covered in the course.
This Course is designed for packrafting newbies with limited knowledge about river / moving water and limited knowledge about packrafting as a sport . We will teach you the basics you'll need to know to get a safe and enjoyable start into the world of packrafting.
Prerequisits :
adequate fitness level
Swimming ability
The desire to learn something new
sense of adventure
Course start : Sat 8:30am unless we will tell you anything else. Please be there at 8:00am !

Course Finish : Sunday about 16:30pm
Location : Mavora Lakes - between the two lakes ( you'll see our Van )
We will be camping out from Sat to Sun so you need to bring your camping gear and food - camping fees are NOT included in the price so please look after that when coming onto the campgrounds. You don't have to stay at the campgrounds overnight but we might do some fun stuff in evening.

Fees
Adult (18+ years): $8 per night
Child (5 - 17 years): $4 per night
Infant (0 - 4 years): free
Pay cash on arrival at the self-registration stand at the campsite.
We will be emailing everyone couple days before the course so you guys can organise car sharing if needed.
If you have any question please feel free and email us.
If you don't have your own packrafting gear we can hire you all the kit you need for the course for a reduced fee of Nz$150 however it is highly recommended you bring your own kit if you can.

Course overview :
Day 1
Our Philosophy
Introduction to Packrafts
Packraft Basics
Personal Protective Gear
Repairs
Maintenance
River Communication / General Communication
Swimming basics
Paddling Fundamentals
Rescue & Self Rescue fundamentals
Whitewater Fundamentals
Knots
Throwbags
Day 2

Review Knots
Basic anchors
Swimming in dynamic river environment
Paddling in dynamic river environment
Practise Self & Buddy Rescue
River Crossing
Rescue Scenarios