Adventure Racing Packrafting Course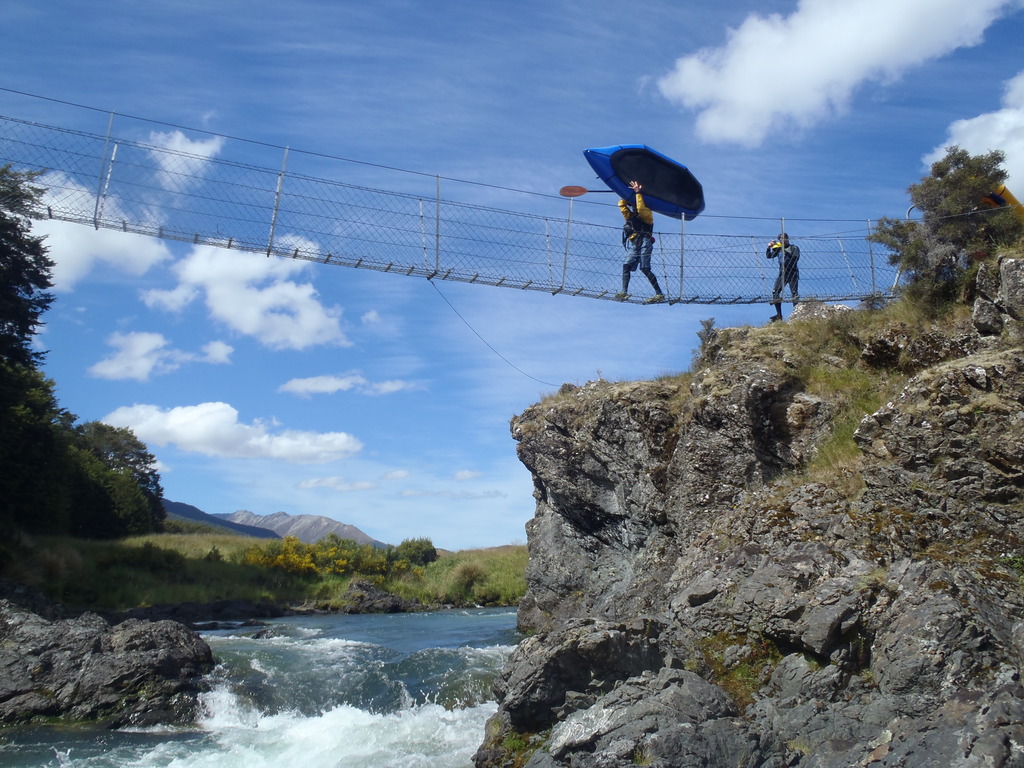 Duration: 1 Days (approx.)
Location: Te Anau, Southland, Fiordland National Park
Product code: adventureracing
Our Adventure Racing Packrafting course is aiming for teams of 4 participating in adventure racing around New Zealand and the World. We fine tune the use of Packrafts in the adventure racing environment. Covering the basics of equipment, paddling styles & efficiency, River reading & Rescue skills and dial in communication and decision making.
Course Location: Te Anau or Mavora Lakes depending on Team prerequisites weather & water levels.
Courses Dates : On request for a min of 4 people / one Team
Course price per day: Nz$800 for a Team of 4
Single Person : Nz$200 please email us for options
Course extension : Course can be extended to 2 days to give you more time to practise under our guidance if required
PLEASE NOT : We need a minimum of one Team ( 4 people ) to run this course - Please bring all your personal racing gear !
Course overview
Part 1: THE BASICS
Getting to know your equipment. [30 minutes]. We'll start the course by looking at your the gear your team has put together and making sure you understand how each piece functions. This means looking at inflation techniques as well as storage options. We'll also give you some feedback on your paddle length and style.
Safety briefing [15-30 minutes]. Before we get on the water we'll talk about the importance of communication and some important 'must know' safety concerns about paddling in general and moving water paddling more specifically. We'll include hand and paddle signals, whistle signals, and emergency swimming protocols. If your team knows this stuff already this will go quickly!
Basic paddling skills and options [30 min-1 hour--dependant on paddling abilities] Before we set off down the river, we'll look at your paddling ability and give tips on how to improve them, as applicable. We'll cover specific techniques to your set-up, whether using individual boats or various configurations of 2 to a boat. We'll make sure you have good ability to manage your craft as needed.
Part 2: RIVER and RESCUE SKILLS
River skills, paddling [1 hour+]. We'll put your paddling skills to the test on a local river (with water up to class II, location dependent), and make sure you know how to manage eddies, ferry across a river, and utilize that communication we discussed earlier in the morning. We'll spend more time here for teams with less paddling experience, and less time for those who are already teaching us a thing or two.
LUNCH Provided
River skills, swimming [30 min] Swimming a class II rapid can be unnerving if you've never done it before, particularly if that first swim is in the middle of the fiordland wilderness with sleep-monsters nipping at your heels. We'll make sure this isn't the case, and you'll get some practical experience with managing yourself (in both defensive and offensive swimming positions) in the event of an unexpected capsize.
Rescue skills [1+ hours]. You'll learn how to manage rescues as a team and on your own. We'll cover:
Wet exits

Boat re-entry (solo)

Boat re-entry (assisted)

Swimmer towing

Picking up the pieces

Throw-bagging (optional, time allowing)

River fording (optional, time allowing)
Part 3: PACKRAFTING for AR
Theory [30+ minutes]. We'll discuss the use of packrafts in AR and introduce some of the many decisions you'll be faced with during GodZone. Portage or paddle? Deflate or carry inflated? Tow or not? Sleep or not? Where should I put the gear? Etc.
Practice [Remainder of session] The remainder of our time will be focused on maximising your efficiency as packrafters. We'll create a number of short scenarios to run you through that will have you making decisions on the fly and transitioning forwards and backwards between boating and foot travel. We'll keep a keen eye on you and offer suggestions and tips on how to improve your transition times, paddling efficiency, communication, and decision making processes.
Part 4: MINI Adventure Race [OPTIONAL]
For those teams wishing to make a weekend out of things, Packrafting NZ has partnered with the Fiordland Endurance and Adventure Racing (FEAR) Society to offer a mini adventure race/challenge to test your new skills. Your team can complete the challenge alone or against other teams who are taking the same packrafting course. It will take between 4 and 8 hours, weather and team speed depending, and is logically completed after a good night's sleep at the course location (either Te Anau or Mavora Lakes).
Note, this event is put on solely by FEAR society, and is not affiliated with Packrafting NZ. Cost of the event is only $50 per team (to cover maps and petrol), but the event is only open to members of the society. Not members? Consider joining as FEAR society has plans in place for at least two more members-only packrafting/adventure racing events leading up to this year's GodZone, The society will annually host at least 4-6 epic adventure events for members, all for next to nothing. For more information on FEAR society, or to join, visit their website.